Menstrual Hygiene Matters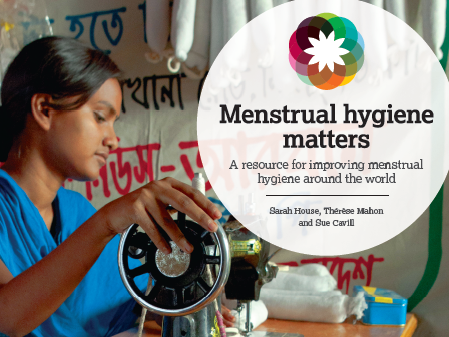 About
Recognising that there was a wealth of practical experience that had not yet been documented and synthesised for sharing/application, this SHARE and WaterAid-funded project sought to bring together practical examples of good MHM from across the WASH, health, education and gender sectors in a first-of-a-kind manual co-published with 18 leading WASH agencies (see page 4 of the manual for a full list).
 
The resulting 'Menstrual Hygiene Matters – A Resource for Improving Menstrual Hygiene around the World', comprises of nine modules and toolkits covering key aspects of MHM in different settings, including communities, schools and emergencies.
The resource was piloted, implemented and evaluated in two SHARE countries: Tanzania and Bangladesh. The aim being to develop local capacity through applying it within the country setting (with the active input from national WASH professionals, policy makers, academics, service users and local private sector manufacturers), and to ensure that its recommendations and toolkits were user-friendly, easy to understand, relevant, useful and practical. 
Following piloting, a Training Guide based on the manual was produced to assist practitioners in integrating MHM into their work and programmes. It presents a range of sessions that explore the key issues and components of MHM programmes and was developed and tested by WaterAid in its Nepal and Pakistan country programmes, with local staff and INGOs and at international training forums and conferences.
Both resources have reached audiences far and wide.