Violence, Gender & WASH Toolkit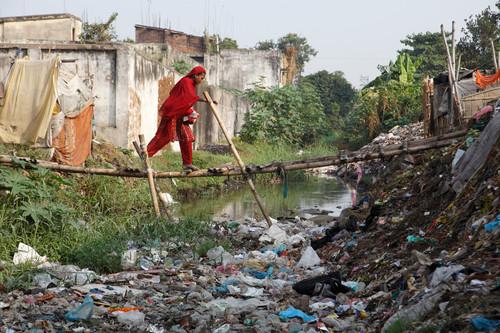 WaterAid/Jon Spaull
About
Although the lack of access to appropriate WASH services is not the root cause of violence, it can lead to increased vulnerabilities to violence of varying forms, with incidences reported from a wide range of contexts (development and humanitarian). 
For example, a lack of access to a toilet in or near the home or poor access to water supply can lead to women and children defecating in the open after dark or having to walk long distances to collect water. This in turn can increase their vulnerability to harassment and violence, including sexual violence. A lack of easy access to water can also lead to tensions in the household or fights between neighbours or other users, particularly where water is scarce.
In response, SHARE has developed a Practitioner's Toolkit on Violence, Gender and WASH in order to:
Shed light on the intricacies of this link
Raise awareness on types of violence which can occur with linkages to WASH
Offer practical guidance to practitioners on how to improve their programming and services to minimise the risks of gender-based and other types of violence, as well as how to respond to incidents of violence should they occur
Co-published by 27 organisations (see this poster for the full list), the toolkit brings together evidence, best practice, tools and policy responses to help make WASH safer and more effective – particularly for women and girls and people from marginalised groups. 
The toolkit was presented to DFID during World Toilet Day (2013) and was officially launched at LSHTM on the 9th June 2014. Since then, professionals working in over 40 different countries and working for 132 different organisations/institutions have received copies and examples of its usage abound.
BUILDING KNOWLEDGE. IMPROVING THE WASH SECTOR.
SHARE contributes to achieving universal access to effective, sustainable and equitable sanitation and hygiene by generating evidence to improve policy and practice worldwide.