SuperAmma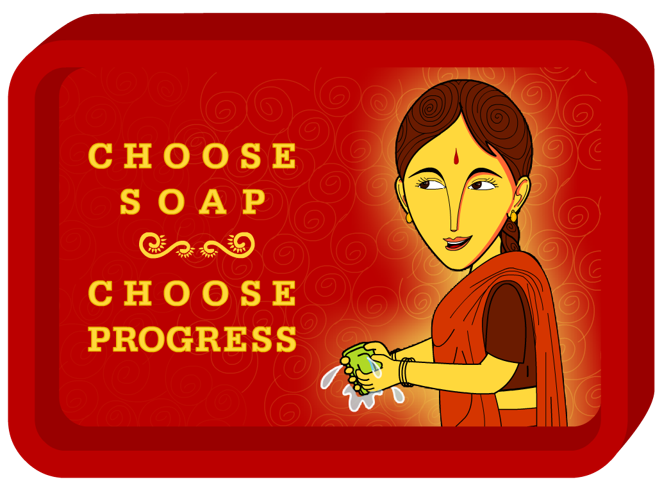 About
Jointly funded by SHARE and the Wellcome Trust, SuperAmma (SuperMum) is a unique handwashing intervention that set out to test whether emotional motivators - disgust, nurture, status and affiliation - rather than health messages, could result in significant, long-lasting improvements in people's handwashing behaviour, and could in turn help to reduce the risk of infectious diseases (health outcomes not assessed).
Adapted from the Choose Soap toolkit, the SuperAmma campaign employed a dirty character called Laddhu Lingham who entertained and disgusted children with his offer of sweets made with dirty hands, and a cartoon film about a beautiful aspirational mother (SuperAmma) who nurtured her son. The campaign was designed to be delivered by two extension workers over two days in each village, so as to be scalable across rural India.
An evaluation of the behaviour-change intervention in 14 villages in rural India, published in the Lancet Global Health, found a 31% difference in HWWS rates between intervention and control villages six months post-intervention as compared with the baseline. These changes in behaviour were sustained over 12 months (Biran et al, 2014).
The success of the intervention has been reported by several news outlets, including The Hindu, and in December 2014, the above-mentioned journal article was awarded the Elsevier Atlas Award in recognition of its potential to significantly impact people's lives around the world.
Further information about the SuperAmma campaign, including the theory upon which it was based, and all of its resources can be viewed and downloaded here and here.